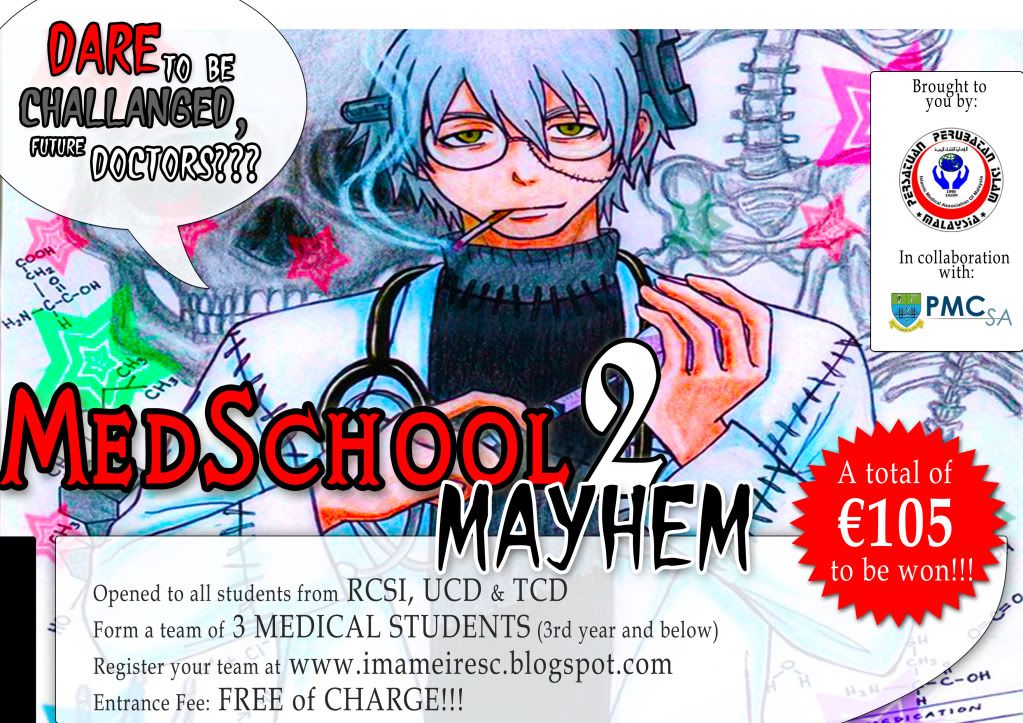 A) 3 people in 1 group.
B) 3rd year medical student and below
C) Open to RCSI, UCD, TRINITY
1st prize – 60 Euro
2nd prize – 30 Euro
3rd prize‐ 15 Euro
Deadline for registration :
1st of March 2011

1st round
Date: 5th March 2011
Time :8.00pm to ­8.15pm
Venue: Online Quiz
2nd and 3rd round
Date: 12th March 2011
Time: 10.00 am to ­12.00pm
Venue: RCSI
The details of format, will be given to those that register!
Let's have fun, while we test our pre-clinical knowledge!!